De que adianta mil produtos de maquiagens e bases milagrosas se a nossa pele não está devidamente limpa e hidratada pra receber tais produtos?
Vários maquiadores falam que o trivial para se fazer uma boa maquiagem é ter uma pele limpa, tonificada e hidratada, inclusive se sua pele é oleosa, hoje em dia no mercado existem hidratantes específicos pra isso.
Eu comecei a neurose dos 25 anos e saí comprando toda a linha Renew da Avon pra cuidar da pele do rosto adequadamente afinal, o tempo tá passando né.
Tem creme pro dia, pra noite, serum e gel de limpeza, vou começar a usar tudo bem direitinho e contarei aqui pra vocês em breve.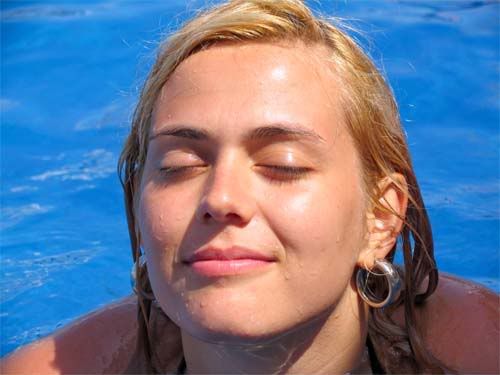 E nessa busca de coisas pra cuidar da pele encontrei o clarisonic, uma escovinha elétrica que ajuda na limpeza da pele e também esfolia. Mas a bichinha é muito cara, a mais barata custa $149 e está fora dos meus planos gastar tanto com uma frescurinha de beauté dessa (convenhamos é uma frescurinha sim, mas eu não deixo de querer ter não. hehehe).
Aí a Sigma, aquela linda, fez uma versão do clarisonic chamada Cleasing and Polishing Tool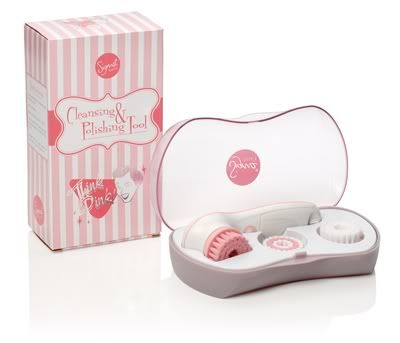 Ele custa
$39
e pode ser comprado
aqui
, lembrando que se você fizer compras na
Sigma
a partir de
$30
através
desse link
ou do banner na barra lateral, ganha um brinde. ;)
A
Cleasing and Polishing Tool
já está na minha
wishlist
e pretendo comprá-la em breve. :D
E você, anda cuidando da sua pele?!
Beijinhos