Passou o carnaval e Recife destruiu minhas unhas. =/ Todas quebraram e eu fiquei bem triste, porque elas estavam até bem grandinhas e lindas =~
Deixando o mimimi de lado, pintei de rosinha barbie, o selene da Big Universo: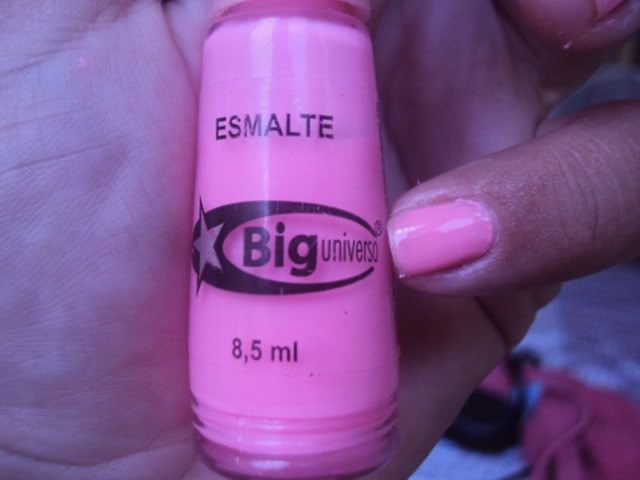 A cor é fofa, mas odiei o esmalte, achei-o ralinho demais e ruim de passar. Duas camadas não cobriram suficientemente as unhas e ainda ficou bem mal pintado, mas isso pode ser culpa da manicure aqui (
eu o/
)
Ultimamente parece que eu to pintando as unhas pior ainda, heuheuehe. Sério, não sei o que acontece, minha mão esquerda anda completamente torta, pra pintar a direita. eu hein. :P
Já to pensando em que cor pintar próxima semana… ai ai.
Beijinhos