Não adianta, desde que a coleção Hits no Olimpo chegou aqui só consigo usar holográfico. E o pior, quando saio ao sol fico que nem uma lesada mexendo as unhas pra ver o prisma colorido, hehe.
Só preciso me lembrar de fotografar antes de trocar o esmalte porque todos são lindos de morrer!
Desde a semana passada estou com o afrodite + hefesto nas unhas. Afrodite é um rosa holográfico mas o prisma não é tão forte. Ele brilha sim, muito, mas resolvi passar a cobertura holográfica hefesto por cima, pra ver como ia ficar. Vi que a Steph fez isso com o dionísio e ficou lindo, porque não arriscar também né? O máximo que poderia acontecer é ficar feio e eu ter que tirar tudo.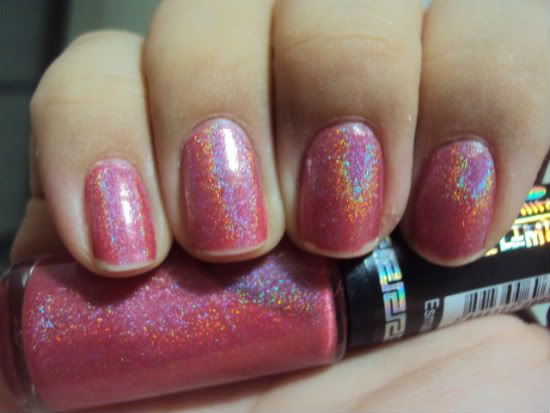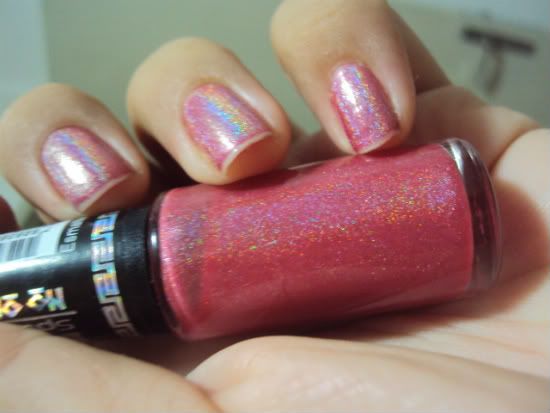 Olha como ficou lindo!!!! Essas fotos foram feitas à noite e sem flash, agora imagina esse brilho todo no sol. Uma loucura!
Além disso, eles duram que é uma beleza. Faz uma semana que fiz as unhas e o esmalte deu uma lascada pequena.
Ps. Tão vendo as cutículas? To no processo de parar de tirá-las novamente. Hidrato, empurro, tiro o excesso e até agora tá dando certo. Elas não estão grossas e to gostando do aspecto da mão.