O produto de hoje tem o nome comprido né?! Magically Cool Liquid Powder é um produto relativamente novo na MAC (ô marca pra ter produto viu, benza Deus!), um pó que tem 70% de água em sua composição e que promete adicionar luminosidade e dar um glow à pele.
Antes de comprar li umas resenhas falando que por ser composto por água o pó deixava uma sensação diferente na pele, meio gelada e fiquei super curiosa pra adquirir o meu. Acabou que passeando pela The Body Needs encontrei o sample desse pó mágico por $2,79 e comprei.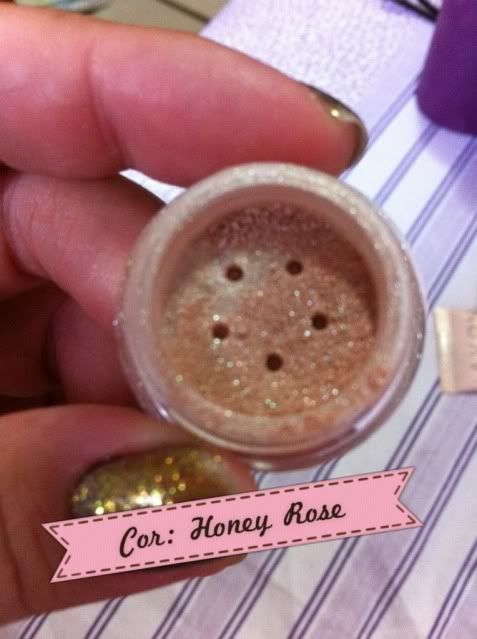 O meu é na cor
Honey Rose
, a mais brilhante das três cores disponíveis e é indicado para ser usado como iluminador. O pó tem uma textura super fina e realmente fica bem diferente ao aplicado na pele. Uso como iluminador acima do blush (no "C" invertido do rosto) e deixa a maquiagem com cara de rica, muito linda!!!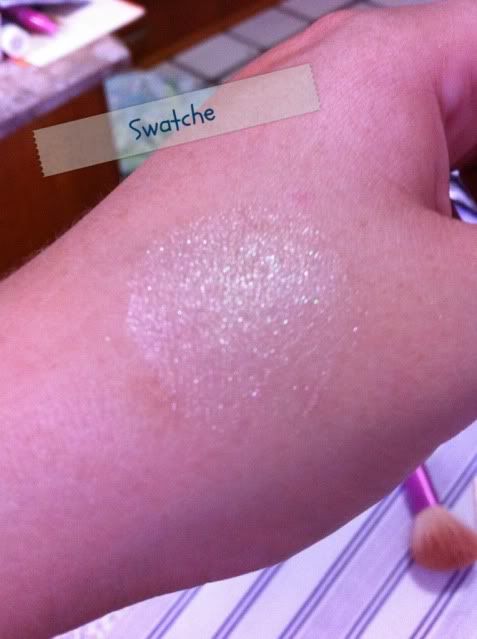 Eu tentei mostrar no rosto o efeito do iluminador mas infelizmente a câmera não captou o
glow
lindo que fica na pele, mas pelo
swatche
acima dá pra perceber o quanto ele brilha.
O produto ainda tem duas cores: truth & light, mais clara, que pode ser utilizada no rosto todo como pó finalizador e cajun, que pode ser utilizada como bronzer.
Já to doida pra comprar essas outras duas cores. hehe
Sobre a compra: Comprei na The Body Needs apenas o sample do produto, ou seja, ele vem apenas uma fração do pó. Custou $2,79 e não lembro quanto foi o frete (sempre que compro peço mais de uma coisa). A encomenda demorou um pouco pra chegar, mas sempre chega.
O produto full custa $30 no exterior e R$159 na Sacks.
Beijinhos