A revista Allure faz todo ano um ranking com os melhores cosméticos separados por categorias. Eles elegem as melhores sombras, bases, blushes e por aí vai. A lista de 2011 saiu e resolvi compartilhar com vocês algumas categorias e seus vencedores.
É legal ficar de olho no Best of Beauty que a Allure publica porque muitas vezes estamos acostumadas a ver apenas aquelas marcas específicas de maquiagem e de vez em quando aparecem umas coisas bem legais. Olha só:
Eles tem também uma categoria específica para produtos baratinhos: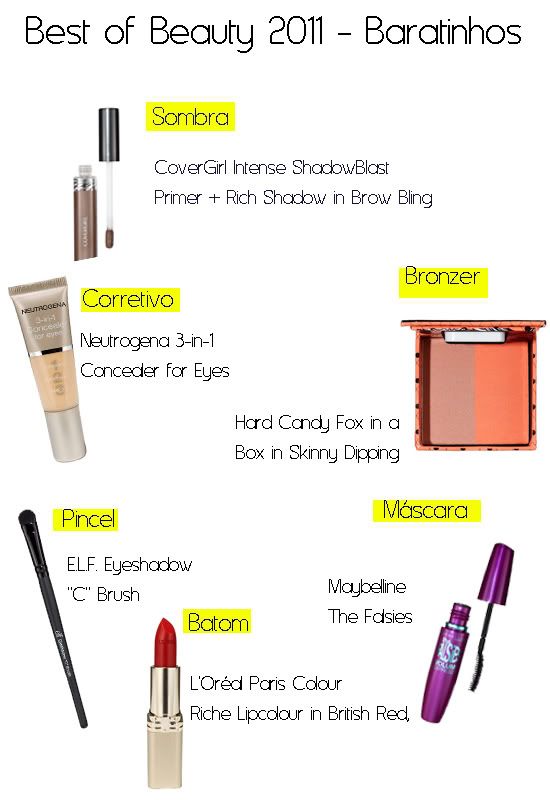 Já coloquei algumas coisinhas na minha wishlist de fim de ano! hehe
Para ver todos os produtos vencedores do Best of Beauty, clique aqui.
Beijinhos