Segunda semana de projeto 365 e teve dias que quase esqueci de fotografar mas to tentando manter o ritmo!
008 "" 09/01/2012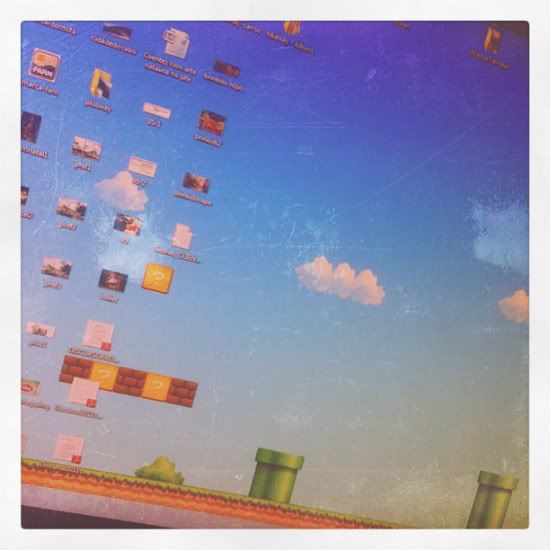 Primeiro dia de trabalho do ano! Duro foi colocar tudo em dia e pegar o ritmo de novo. Olha meu desktop que lindo, do Mario <3
009 "" 10/01/2012
Indo em casa na hora do almoço passei pela piscina do prédio e deu aquela vontade de me jogar na água, tava bem convidativa e o dia tava lindo, pena que eu tinha que voltar pra trabalhar a tarde.
010 "" 11/01/2012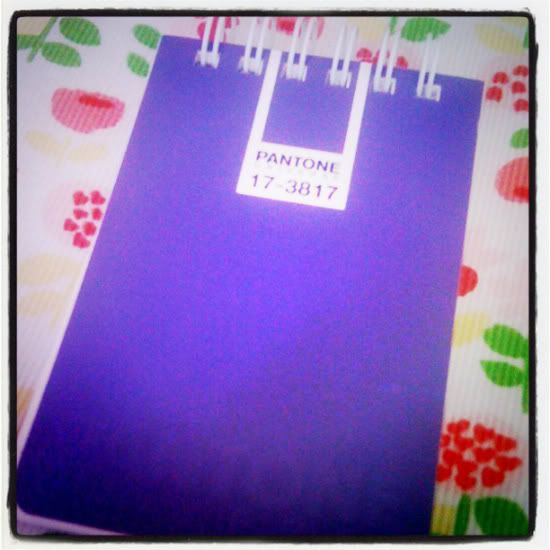 Adoro visita do
Sr. Carteiro
com presentinhos pra mim. Na quarta chegou um bloquinho pantone que o pessoal da
BrandishAd
tava sorteando no twitter e eu ganhei. Adoro bloquinhos e amei a cor, roxo. :D
011 "" 12/01/2012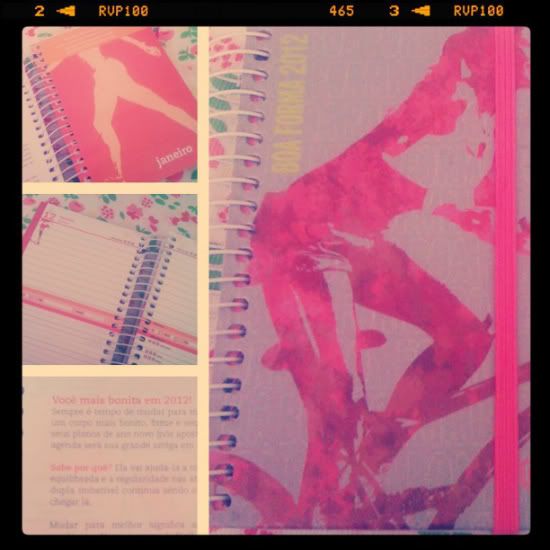 Depois de anos sem usar comprei uma agenda e pra manter o foco na dieta comprei a da Boa Forma que tem espaço pra colocar o que comi no dia e um monte de dicas bacanas, agora é começar a usar e manter o foco no plano de verão.
012 "" 13/01/2012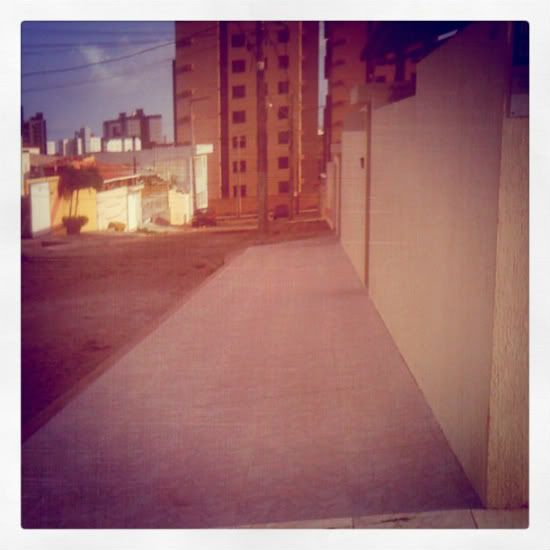 Sexta feira treze e nada de mais aconteceu, na verdade foi um dia bem parado. No meio da tarde fui comprar banana pra fazer vitamina e esse é o caminho que fiz voltando do mercadinho perto do trabalho.
013 "" 14/01/2012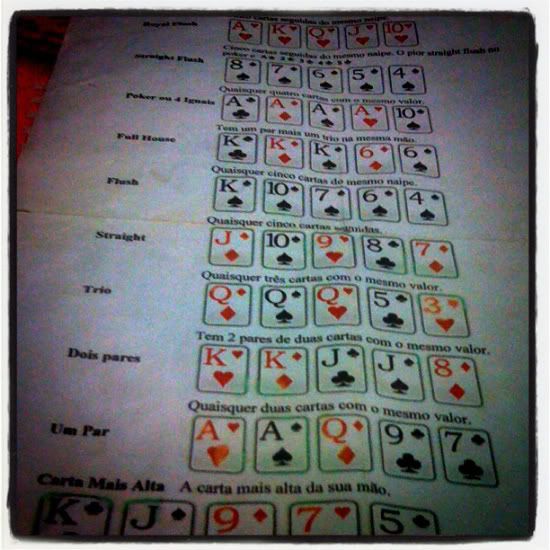 Sábado foi dia de encontrar as amigas pra comer caranguejo, jogar conversa fora e rir muito! Além da comilança teve partida de uno, imagem e ação e eu aprendi a jogar poker. Vou imprimir uma folhinha dessas com os possíveis jogos que se pode fazer pra aprender mais rápido. hehe.
014 "" 15/01/2012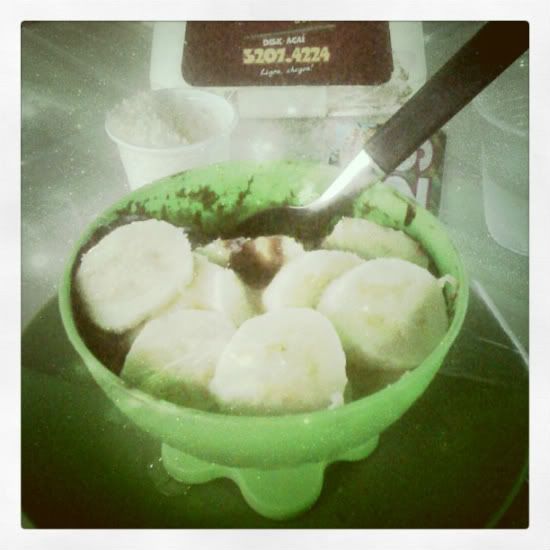 Apesar de domingo ser o dia oficial da preguiça consegui tirar os pés de casa e fui tomar açaí com uma amiga pra colocarmos o papo em dia.
To adorando fazer o projeto 365 pra me obrigar a registrar pelo menos um fato (relevante ou não) do meu dia. ;D
Tem mais alguém fazendo também?!
Beijinhos