O little black dress (pretinho básico) é curinga quando a gente precisa ir pra aquela festa de última hora e não tem o que usar, então é só abrir o guarda roupa e tirar aquele vestido básico, bonito, de corte legal e misturar com uns acessórios bacanas, make e penteados bonitos e voilá, tá pronta pra festa.
Mas aí vem a Katie Holmes e usa esse vestido preto mas com um plus que é esse decote nas costas lindo de viver e que não posso nem passar perto por causa dos kilos extras, é de matar!
Magrinhas, se joguem!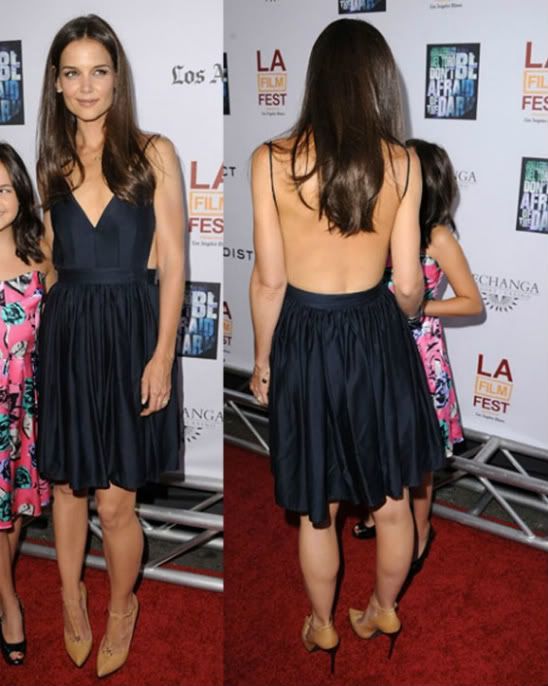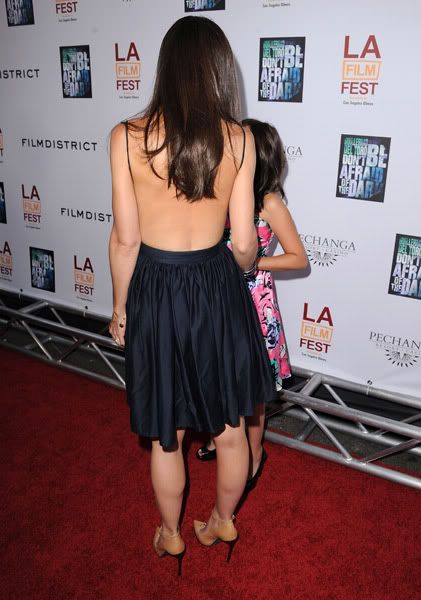 Aliás, super dá pra copiar esse modelo pra quem tem um casamento ou formatura pra ir, contanto que não sejam as madrinhas do casório o a formanda,
fica a dica
pra inspiração.
O vestido é Contrarian, sapatos e jóias Lanvin.
E a quem interessar possa, Mrs. Tom Cruise usou o modelito na premiere do filme Don't Be Afraid of the Dark em Los Angeles ontem, 26/06.
Beijinhos
Fotos: Petiscos