Hoje eu vim mostrar outra sombra mineral da The Body Needs que ganhei junto com umas compras que fiz recentemente na loja (expliquei direitinho aqui).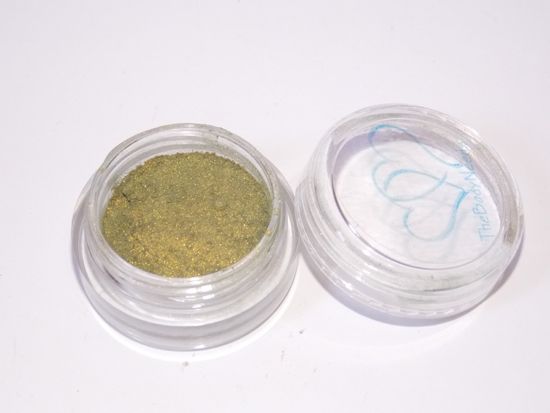 A
Chalet Green
é verde com um fundo dourado, ao ver no potinho você não dá muita coisa por ela, eu não dei viu, mas quando fiz o
swatche
me surpreendi com a cor.
Pensei que era um verde musgo bem chapado mas ele tem um
fundo dourado
lindo, o que ajuda demais na hora de combinar com outras cores. Creio que com preto fique um escândalo!
Provavelmente deve ficar super legal também como delineador, só molhar o pincel com água, passar na sombra e delinear, sem muitos mistérios.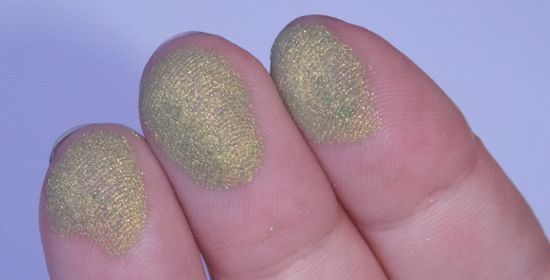 Ela é bem solta e fina, o que significa que você deve ter cuidado ao passar na pálpebra pra não se sujar toda. Mas ao passar o dedo é uma sombra bem macia, o que facilita e muito na hora de esfumar, recomendo aplicá-la com batidinhas e só depois esfumar, se for aplicar espalhando vai fazer sujeira.
A embalagem tem uma tampinha com furos pra não deixar sair muito produto, tirei na hora da foto pra ficar mais bonitinho.
Ela custa apenas
$1,99
e com esse preço eu tenho vontade de ter todas da coleção viu, inclusive to até pensando em pegar uma das minhas pra prensar e ver como ela se comporta. Se der certo, venho contar aqui.
Beijinhos
Disclaimer: Não recebi nenhum tipo de incentivo financeiro para falar sobre a sombra em questão. Fiz a compra na loja e recebi gentilmente a sombra, gostei e resolvi falar aqui. ;)