Stefani Joanne Germanotta, mais conhecida como Lady Gaga, 23 anos, é uma cantora americana de dance-pop. Aprendeu a tocar piano com 4 anos e começou a se apresentar em clubes com 14. Aos 17, foi admitida pela Tisch School of the Arts em New York, se tornando uma das 20 estudantes mais jovens a entrar em tal escola.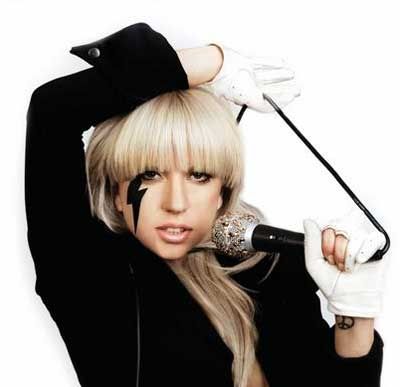 Firmou contrato com a gravadora Interscope aos 20 anos e escreve músicas para artistas como as Pussycat Dolls. Em 2008 lançou seu primeiro single, o
Just Dance
e se apresentou no Miss Universo 2008 no Vietnã cantando essa música.
A batida das músicas da Lady Gaga é muito dançante e ela se destaca no cenário atual por além das músicas legais o estilo inconfundível da cantora. O cabelo extremamente loiro, as roupas extravagantes e o batom chamativo. Haja atitude!
Vídeos para vocês:
Poker Face

Just Dance

Paparazzi

Conheci a Lady Gaga por essa música, pois vi no primeiro episódio da segunda temporada de Gossip Girl, chamado de "Summer, Kind of Wonderful" e ficou por um tempo na propaganda do episódio.
Eu particularmente adoro a Lady Gaga e sempre que ouço me dá vontade de cair na balada!!!
Curiosidade: o nome Lady Gaga é uma referência à música Radio Gaga do Queen.
Se você quer ver o seu cantor(a)/banda preferido(a) aqui no Para Ouvir, mande um email para [email protected]