Limpar a pele é sempre necessário, ajuda a desobstruir os poros e faz a maquiagem durar mais e eu particularmente gosto de usar gel de limpeza à noite pois deixa a pele fresquinha pra dormir, uma delícia.
Há mais ou menos duas semanas to usando o gel da nívea, que retira as impurezas da pele além de ajudar a tirar a maquiagem e não deixa a pele ressecada nem repuxando.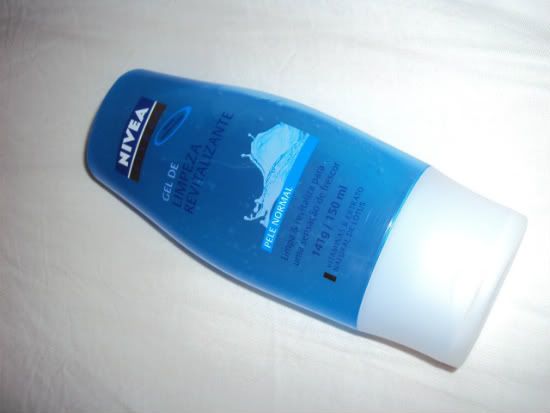 A versão que eu tenho é para peles normais e mesmo a minha sendo oleosa deu super certo, o rosto não fica oleoso. O cheiro é uma delícia e a consistência do produto é em gel, como o nome diz, e é bem fácil de espalhar.
To gostando muito.
Qual gel de limpeza vocês usam?! Contem nos comentários.
Beijinhos