Hoje, 13 de Abril é dia do beijo. E tem coisa mais gostosa que um beijo apaixonado?! Aqueles de tirar o fôlego então… ai ai.
Espero que hoje vocês beijem horrores! :D
E pra comemorar dois beijos que vi na Tv e me marcaram:
Meu primeiro amor:

Coisa fofa é esse amor infantil! *-* Adoro esse filme.
The OC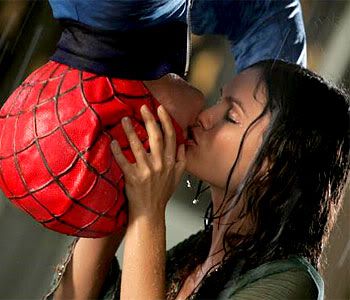 Uma releitura da cena do Homem Aranha, a Summer beija o Seth Cohen que está quase caindo do telhado.
E um clipe, bem óbvio, Kiss Me do Sixpence None The Richer
Feliz dia do beijo pra vocês!!
Beijinhos