Sempre tive uma relação de amor e ódio com o meu cabelo. Já fui ruiva, quase morena, loira de cabelo amarelão (onde eu estava com a cabeça quando fiz isso, não sei!) e agora to com luzes. As cores foram muitas mas sempre com as madeixas compridas. Eu simplesmente adorava o comprimento dos meus cabelos, deixava a cabeleireira cortar as pontas ressecadas e só, porém de um tempo pra cá tava com uma vontade doida de mudar e pra não mexer na cor resolvi cortar. Vontade essa que aumentou quando minha mãe chegou em casa com os cabelos um pouco mais curtos, liguei pro salão na hora e marquei o corte pro outro dia de manhã.

Já amei e odiei esses cabelos curtos várias vezes, depende bem do meu humor, mas no geral to me dando bem com ele. O bacana é que mudanças no visual dão um up na auto estima né?! Pra inspirar, algumas famosas lindas de cabelos mais curtos, porque nem só de madeixas longas vive o glamour. ;)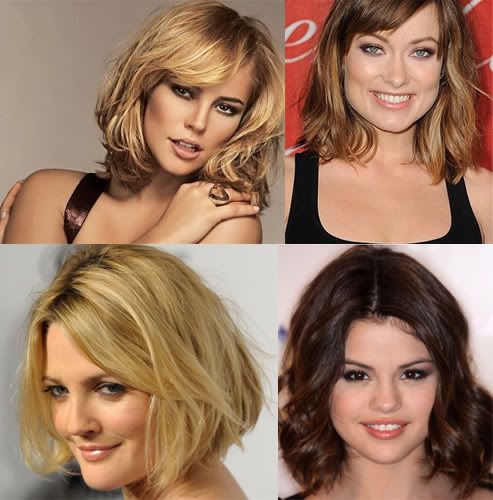 Quando eu fico triste com os cabelos curtos eu lembro que cabelo cresce!
E vocês, já fizeram alguma mudança drástica nos cabelos?
Contem nos comentários.
Beijinhos