Quando mostrei aqui no blog os lançamentos dos produtos da linha Intense do Boticário comentei que queria o batom mate 331.
Depois de procurar por algumas lojas aqui em Natal (tá esgotando rapidinha essa coleção) encontrei e levei um pra mim.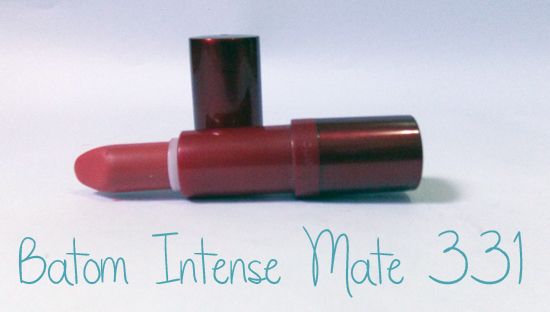 O
331
é um tom de goiaba bem bonito. A cor é bem versátil e fica bem com vários tipos de maquiagem, já usei com olhão preto, apenas com delineador e com um lápis esfumadinho de preto e ficou bem bacana. Eu to adorando o batom e to usando-o direto!
A cobertura é muito boa e a durabilidade é bem boa também. Infelizmente os batons acabam não durando muito em mim, mas não tenho problemas em reaplicá-lo não.
Segue amostra no braço e eu usando o batom pra vocês verem: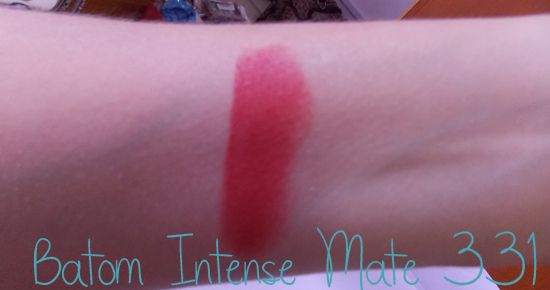 É o batom queridinho da vez. A cor é linda e o preço é ótimo, apenas
R$13,99
.
Beijinhos